Pink Passion Pack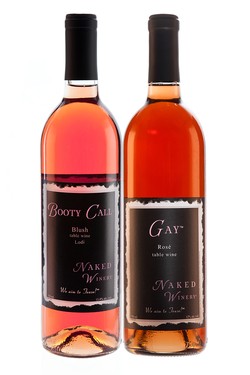 Start the night off with some Pink from this hot pack of Passion! Succulent and juicy, these easy to drink wines promise to please!
Booty Call promises to deliver any time of day or night and is one of our tastiest, most sought-after wines...who doesn't love a Booty Call?
Our Gay Rose has fans of all shapes, sizes and palates, it's a dry, refreshing and crisp Rose` wine.
Shelly shares her passion for the Pink Passion Pack! from Naked Winery on Vimeo.