Brunch Bundle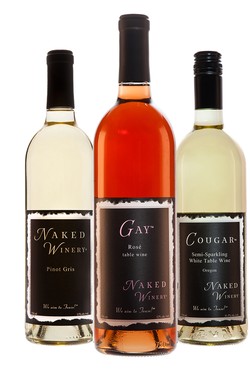 Light, smooth and ideal for lazy morning breakfasts!
Naked Pinot Gris - Crisp and light, everyone enjoys this nice and easy white.
Complicated Viognier - A wine that tempts you at the first encounter, alluring you with notes of sunkissed citrus and candied lemons.
Gay Rose` - Our Rosé is light and fruity with a hint of sweetness. Everyone loves this blush wine!